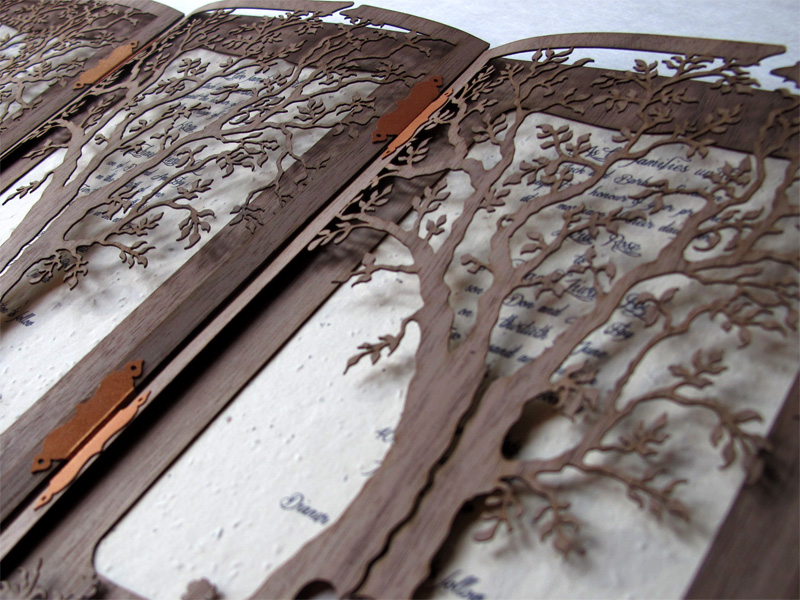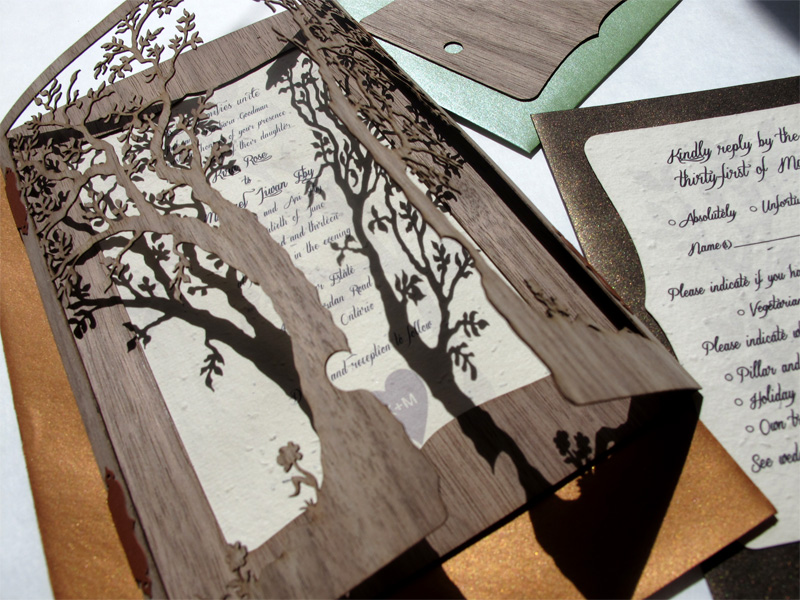 Our couture Walnut wood custom 'Love Tree' laser cut wedding invitations are fresh off the press, meticulously hand assembled, and we must say, they are nothing short of spectacular!
The Walnut wood is very high quality veneer, made in North America, and paper backed for extra stability.
Premium 105 lb. Stardream Copper was used in the backing and hinges.
The inserts and reply cards are printed on plantable paper, which will bloom wildflowers when planted by your guests, serving as a timeless reminder of your special day.
The invitations can be laser cut out of a wide variety of veneers like Birch, Maple, Cherry and even more exotic varieties like the ones shown below!
Conact us now to customize your very own!